Select an Agency & Method of Contact
All state offices, including driver exam stations,
will be closed
Monday, December 25 and Tuesday, December 26
in observance of the Christmas holiday.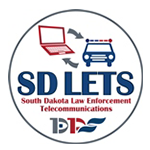 SD LETS
Locations
To see public safety locations, select a different agency above.
There are no locations for this agency at this time.