South Dakota Volunteer Firefighter PPE Grant
During the 2023 Legislative Session, HB 1127 was passed which appropriated funds to the South Dakota Firefighters Association and the South Dakota Department of Public Safety in part to assist with the purchase of firefighter personal protective equipment for volunteer fire departments statewide.
Cover Letter
Grant Application Form
Grant Project Agreement
PPE Situation Survey and Request Spreadsheet (Microsoft Excel)
National Voter Registration Act (NVRA)
Information
The South Dakota Department of Public Safety Driver Licensing Program provides voter registration services in accordance with Section 5 of the National Voter Registration Act (NVRA).
If you have questions or would like to register a complaint, you may reach the DPS NVRA Coordinator, Jeannelle Yitagesu, by calling (605) 773-6883 or by email.
Visit our NVRA webpage for more information.
South Dakota Driver License
Renew Your License Online, Not in Line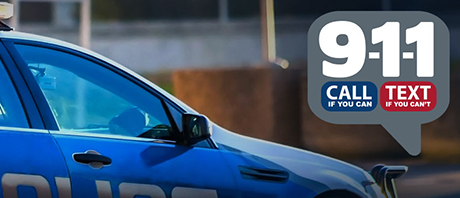 SD 9-1-1 COORDINATION
911: CALL IF YOU CAN, TEXT IF YOU CAN'T
In the event of an emergency, South Dakota now offers Text-to-9-1-1 service that allows you to send a text message for help when you can't speak or safely make a voice call.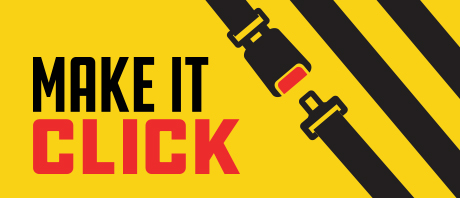 SD Highway Safety
Drive Safe, South Dakota.
School's in session. Set an example and make sure you buckle up to and from all activities!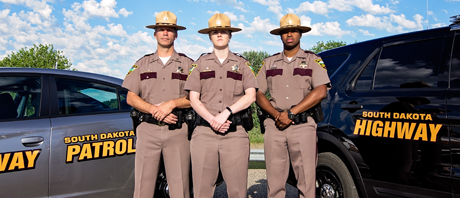 SD Highway Patrol
Become a Highway Patrol Trooper.
Be someone's hero. Learn more about working for the South Dakota Highway Patrol.
About SD DPS
Working to Keep South Dakota Safe
The South Dakota Department of Public Safety includes 11 agencies that work to ensure our safety, from highway patrol to emergency and disaster management.